6.2 Relay output
WCC Lite integrates 1 signal relay (3-way RO connector) with COM (common), NC (normally closed), and NO (normally open) signals.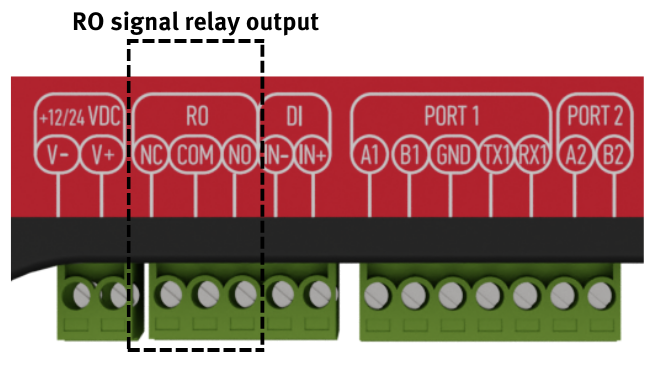 Figure 10: Signal relay connector
Maximum switching power is 60W, maximum contact current is 2A, maximum switching voltage is 60VDC/60VAC. The lower is switching power, the higher is the lifecycle of Relay Output.
Relay electrical endurance:
resistive load, 30VDC / 1A - 30W min. 1x105 operations;
resistive load, 30VDC / 2A - 60W min. 1x104 operations.