5.2 Power
It is recommended to power WCC Lite from 6W (minimum) 12-24V DC power supply. A full range is 5V to 36V.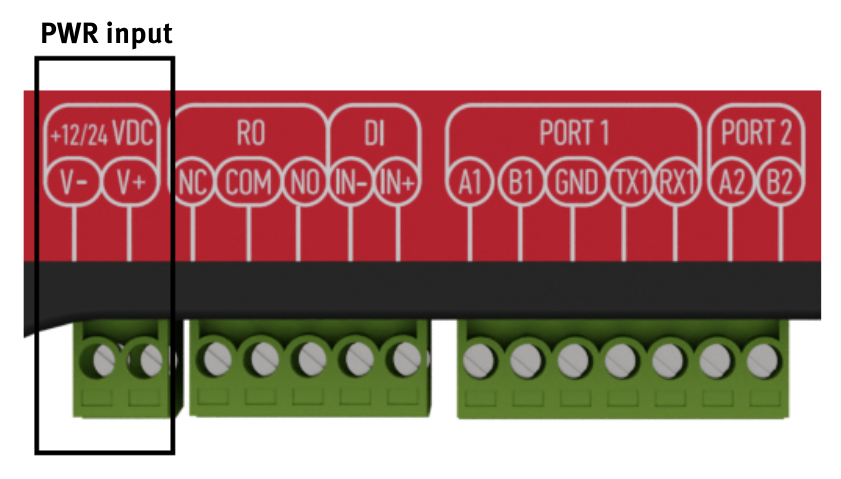 Figure 3: Power input connector
Note: Make sure that the device is compatible with your power source before proceeding! Check the label next to the power connector or on the side of the device.