Quick-Start Guide
Vinci Hardware
Software Installation
The software can be downloaded from this link. After downloading the .exe installation file run it. The setup will open.
To install The Vinci Software accept the license agreement and click next.

Select Installation Destination Location and click Next.

Select Start Menu Folder and click next.

Choose whether to create a desktop shortcut
First Startup
Once the Vinci program is installed go to the install directory and open the Vinci application. A similar window as to the one below should open.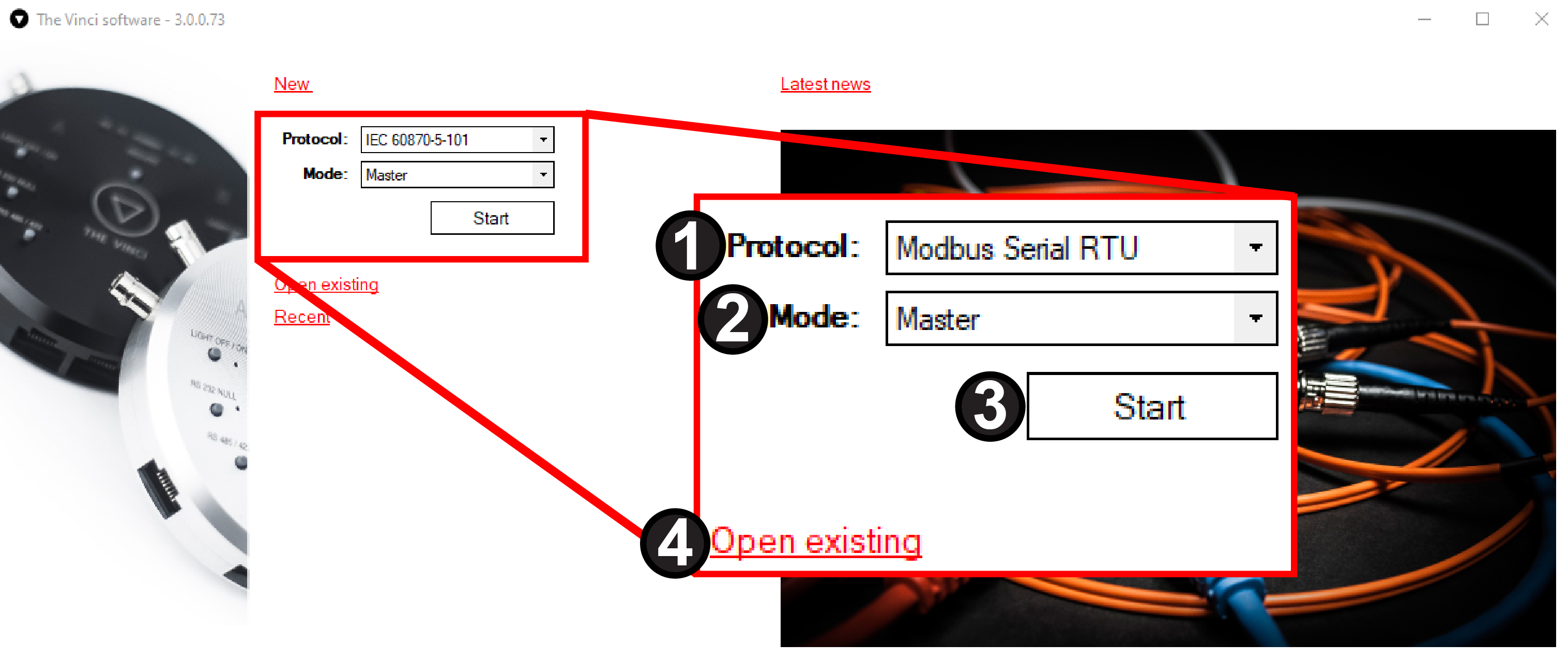 Protocol selection :

IEC 60870-5-101
IEC 60870-5-103
IEC 60870-5-104
Modbus Serial RTU
Modbus Serial ASCII
Modbus TCP

SerialPort

Mode selection :
Start button to load configuration once selected.
Open existing configuration file from the previous session.
Protocol specifics can be found here
After selecting the desired protocol pressing the start button will begin a new Vinci session and open a new file explorer prompt. There you can choose a save location and change the name of the file. After setting up the session this file will be saved automatically when you exit, so there is a possibility to save protocol configurations for future use. These configurations can be opened later by pressing the Open existing button on the app.
Depending on the protocol you chose a window similar to the one depicted below should open. (In this scenario it is a Modbus TCP Master session )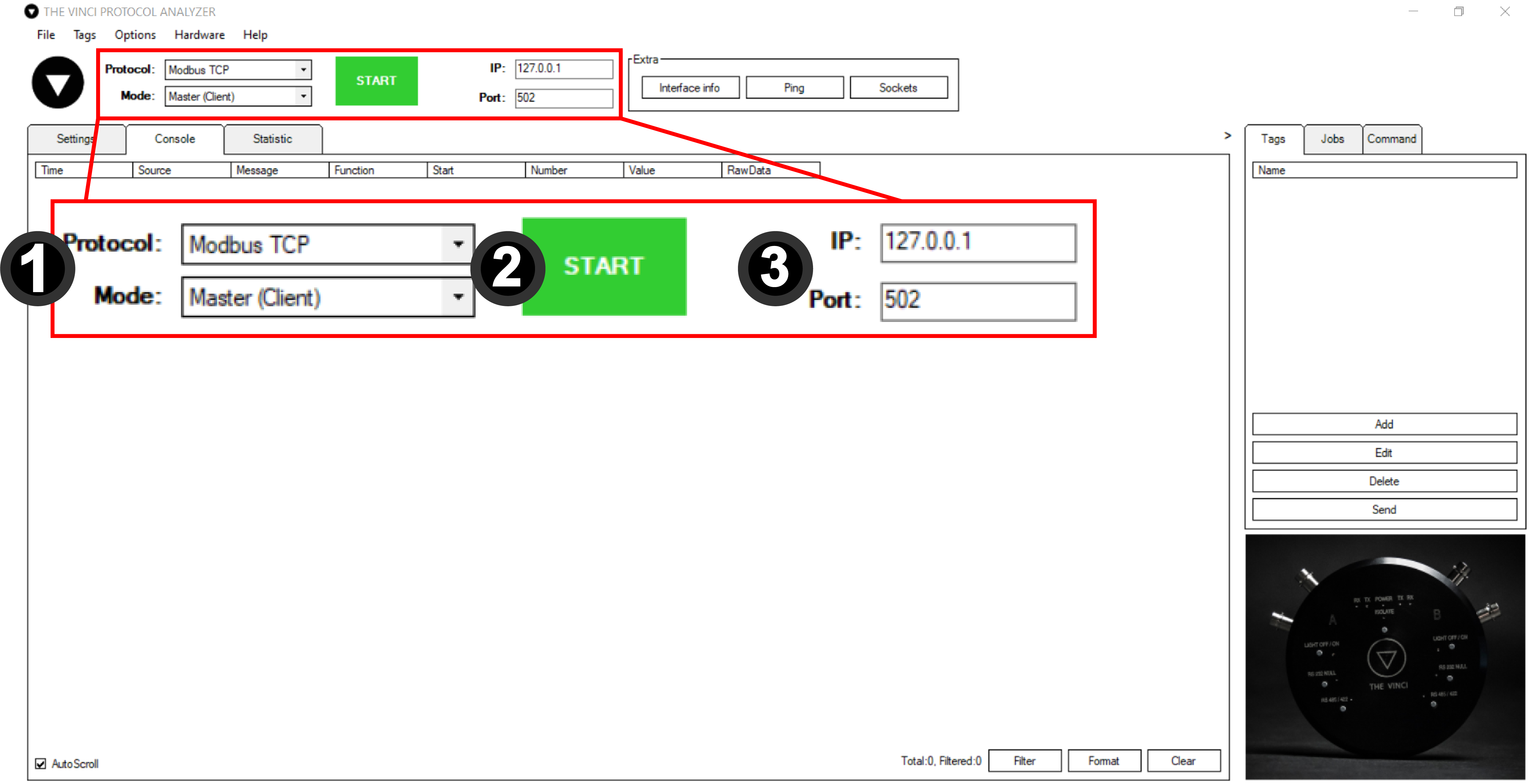 Protocol

 selection and 

Mode

 selection like before.

Start

 button to begin communication with the specified device.

Interface Selection. Depending on the protocol this can either be IP and Port or Serial connection parameters.
After configuring the interface pressing the start button should establish a connection to the specified interface. If the device is a Modbus TCP device.

Now depending on the selected protocol Jobs, Tags and Commands can be configured.
To find more information on how to configure specific protocols click here
To find more information about the user interface click here