Overview
THE VINCI EXPERT is the best choice for applications requiring the highest versatility of physical serial communication interfaces. Commissioning engineers, system integrators and product developers will especially appreciate the possibility to perform wiring and plausibility checks of serial interface wires and convert physical interface from one to another.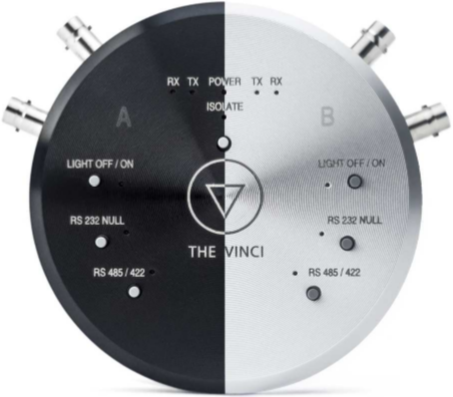 • Lightweight anodized 6-series Aluminum alloy body
• Magnetic bottom side which sticks on metal surfaces
• Semi-soft case which includes all necessary adapters and wires
• Auto-save setting function
• Through-software setting management
• Fiber optics power measurement
• Custom RS232 pinout configuration. 8x8 pin selection.